How we started IPT?
An undergraduate Physics student of Shiv Nadar University in his first year found the website of IPT 2016 and watched the whole finale in YouTube. Awestruck with this opportunity for Physics students, he spreads an email to all the university students, to form the first Indian team of IPT. And under a few hours, a team is formed, preparing for the preselection for IPT 2017.
The team get through the preselection for IPT 2017, but due to financial constraints, they unwillingly withdraw from the tournament. This was our first presence in IPT. Now since Russia and India had lower exchange rates (nearly the same), we managed our way for IPT 2018, with almost the same team.
---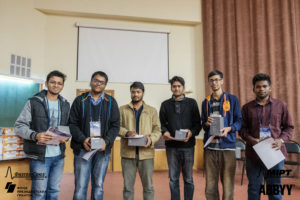 This was the first team's glorious moment to recall all their efforts to set the presence of India in IPT. This picture captures it all. And, we want this to continue every year. This begins our journey to bring the experience of IPT in our country and desperately winning one of the tournaments.
We had our second team too in IPT 2019, doing well than the former team. 
---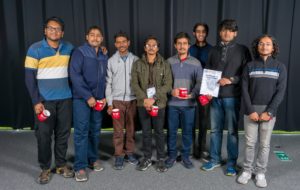 ---
What do we want to achieve ahead?
We are looking to build a community of IPT participants around India, who can solve any given Physics problem from scratch. We want every interested undergraduate in India to get involved and experience solving problems in their own indigenous ways.
IPT has been a great platform for various nations to showcase their talent in Physics at the level of Undergraduate and Masters level. We hope to showcase the same and maybe win this tournament in future.
We hope that teams from different Indian universities compete for the International round of the tournament, especially in IPT 2020 and IPT 2021. We are grateful for bringing this opportunity to this nation and looking forward to talented teams in India.
---
How can we participate?
Please go through the "2021 National Selection" section of this website for comprehensive details.
Thank you.
---